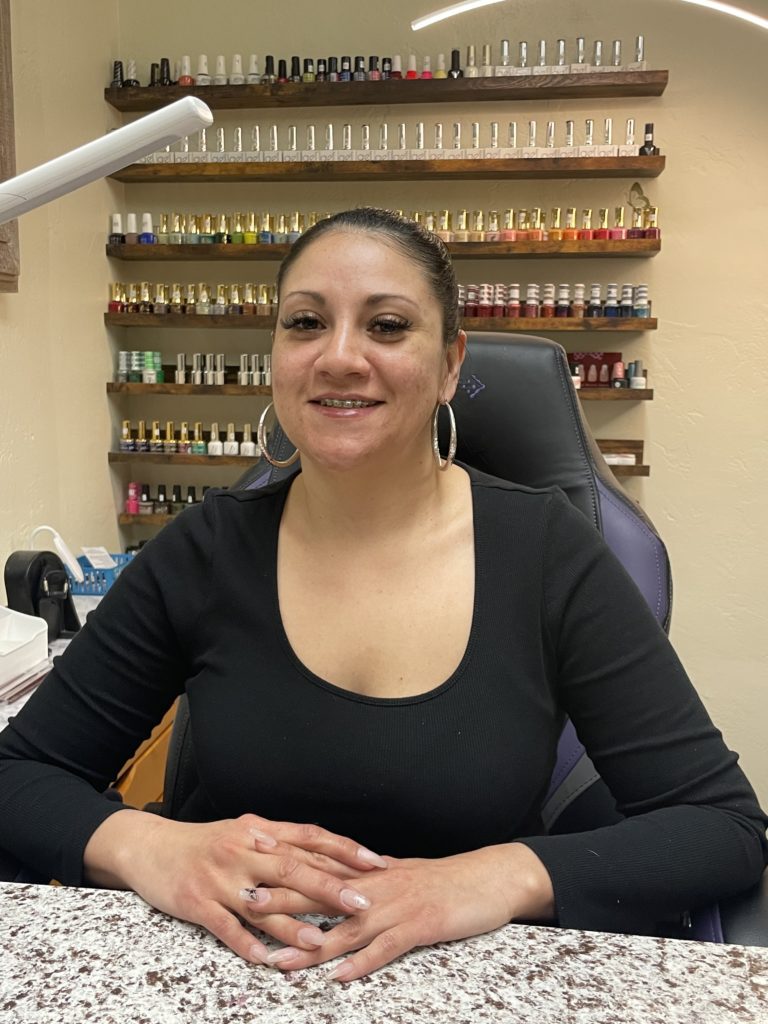 ROGUE NAILS & WAX
"I just put up a sign on the door, and business is really picking up," said Syndi Minsart.
The sign got DMA's attention and I climbed the stairs at 216 E Main to Syndi's salon. Syndi has been in the spot for about a year and she has done nails and esthetics for about five years. She does manicures, pedicures, eyelash extensions, waxing, and teeth whitening. She typically takes appointments after 5:00 on weekdays and on weekends.
Syndi also has a full time job at Oregon Human Development Corporation as a bilingual Resource Specialist Case Manager. OHDC is a farm worker-serving non-profit that provides job training, housing assistance, and other resources.
You can book an appointment online on the website: vagaro.com/roguenailsandwax or by calling 541-862-0446.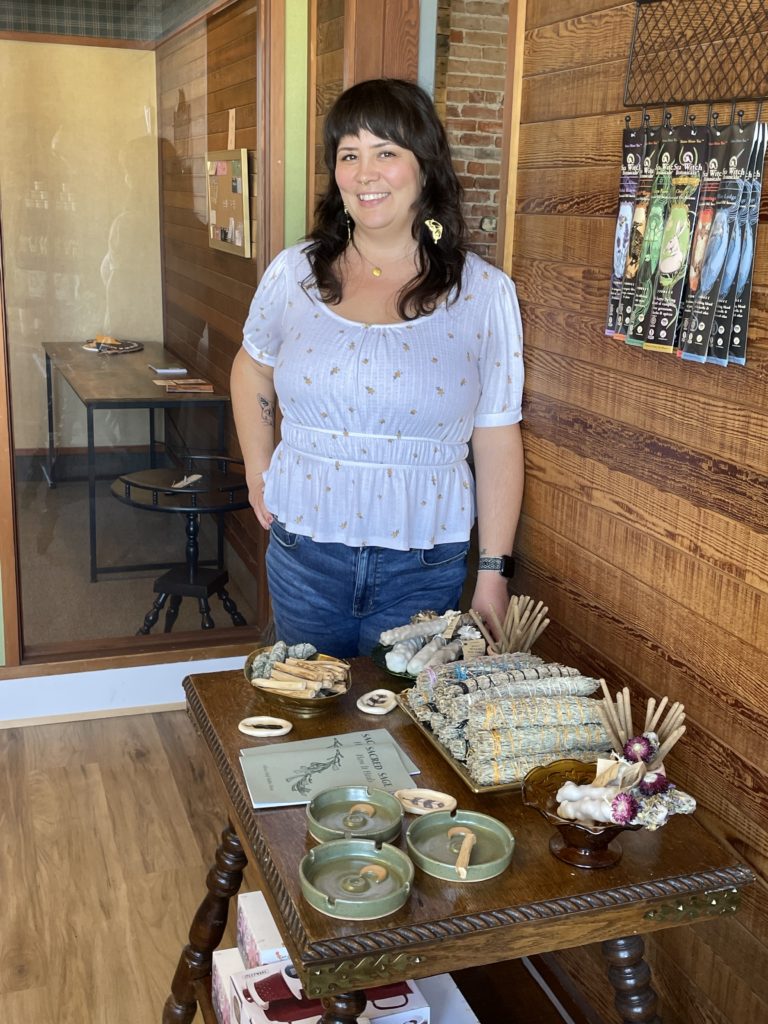 MOON BEES
At another upstairs location – 235 East Main, above Bumble and Wren and Over Easy – Amber Weaver has Witchy Boutique that sells crystals, incense, candles, books, card decks, gifts, and self-care items. All products are supporting other small businesses and are sustainably and responsibly sourced.
Another part of Moon Bees is Reiki sessions. Amber started doing Reiki, a type of energy work, five years ago, and the rest has unfolded. Amber is a Reiki master teacher. She sees clients and helps them remove blockages that are keeping them from living to their highest potential. She also does intuitive guidance, past life readings and regressions, and channeling to help people gain clarity in their lives. Sessions cost $135 – $230, depending on the session, and may be booked on their website moonbeeswellness.co, on Instagram, or by calling 541-841-6919.
Amber says she loves her location – the light streaming through the windows, being near other busineses with nice and kind people, and being part of the downtown community. She says she has loved having people up for Third Friday and is happy to be on the map for future Third Fridays.
KLICK SOLAR
Mark Weaver, husband of Amber Weaver of Moon Bees, has Klick Solar (office and meeting room) in another upstairs space at 235 East Main.
Klick Solar, which also operates in other western states, has a local team of 20 energy consultants who help people control their power bills while leaving the planet a better place. They handle permitting and installation of solar panels at residential properties with no out-of-pocket costs.
Mark says that he is proud of what they do for the community.
Interested in finding out more about going solar? Check out Klicksolar.com or call 541-423-2908.