We are a community-driven, volunteer-led organization Working Vigorously for a Better Downtown Medford.
The Downtown Medford Association (DMA) is a 501(C)6 non-profit organization working to build partnerships and collaboration among stakeholders to promote downtown economic development through the lens of historic preservation.
We exist to provide inspired leadership and advocacy that encourages engagement to enhance the physical, cultural, and economic vitality of our downtown, so we are welcoming to locals and visitors alike. Since inception, DMA had been a volunteer-run organization accomplishing a great deal to date, but with much more work left to advance our downtown and community.
Formed in 2018, The Downtown Medford Association's purpose is to oversee the rejuvenation of Medford's downtown core –the heart of our community! DMA has grown from 10 concerned and committed individuals to a grassroots movement, fueled by dedicated volunteers who develop and carry out every project following the Main Street Four-Point Approach® of Design, Economic Vitality, Organization, and Promotion.  This approach helps build partnerships and collaboration, conserve or enhance Medford's unique assets, integrate community cultural identity, and promote investment and development.
The future see –We see downtown Medford as the cultural heart of the Rogue Valley where our multicultural community takes pride in our welcoming spirit. The vibrant and walkable core encourages residents and visitors alike to enjoy a variety of family-friendly events and will be known as an exciting place to live, work, shop, and play. 
A vibrant downtown that engages and attracts locals and visitors with our sense of identity and aesthetically pleasing core.  We will have well-preserved historic buildings highlighted by their unique architecture. Collaboration between building and business owners will enhance the character of their buildings, improve façades, and create attractive storefronts that represent the quality of the business we can expect to find. Safety, cohesiveness in design, and quality streetscapes highlighted with well-manicured trees, flower beds, and hanging baskets will adorn all year round, and expand our walkability and outdoor seating.
All storefronts will be occupied with quality businesses that contribute to the overall value of downtown, increasing demand and improving the overall business climate.
Local incentives including cash grants, tax abatements and credits, and special forms of financing
will encourage commerce and development. Roadblocks and challenges that prohibit growth will continue to minimize as collaboration increases to make downtown Medford a desirable location to start, relocate, expand and keep one's business.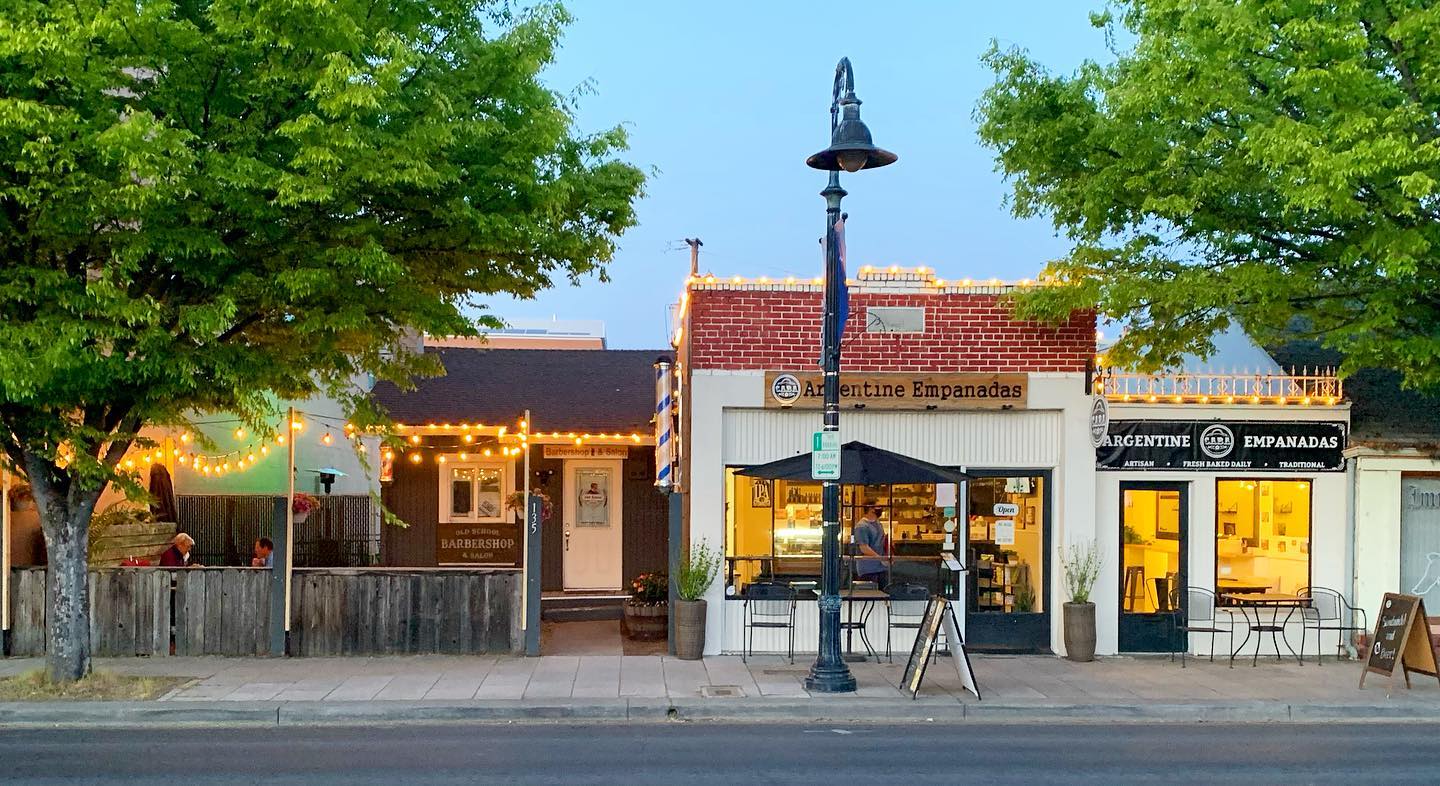 Discover Downtown Medford
Experience big-city excitement without the big-city hassle! Downtown Medford was made for strolling, shopping, and dining. Here you'll discover diverse cuisine ranging from gourmet steaks and Argentinian empanadas, award winning distilleries, bars and local wines in every restaurant, to a historic corridor filled with street art, shops, parks & playgrounds, theatres, live music and more. Downtown Medford has something for everyone.
Sign up with your email address to receives news and updates.