El Paraiso Mexican Cuisine
By Contributing Writer Krista Walker, Principal Broker REMAX Platinum Real Estate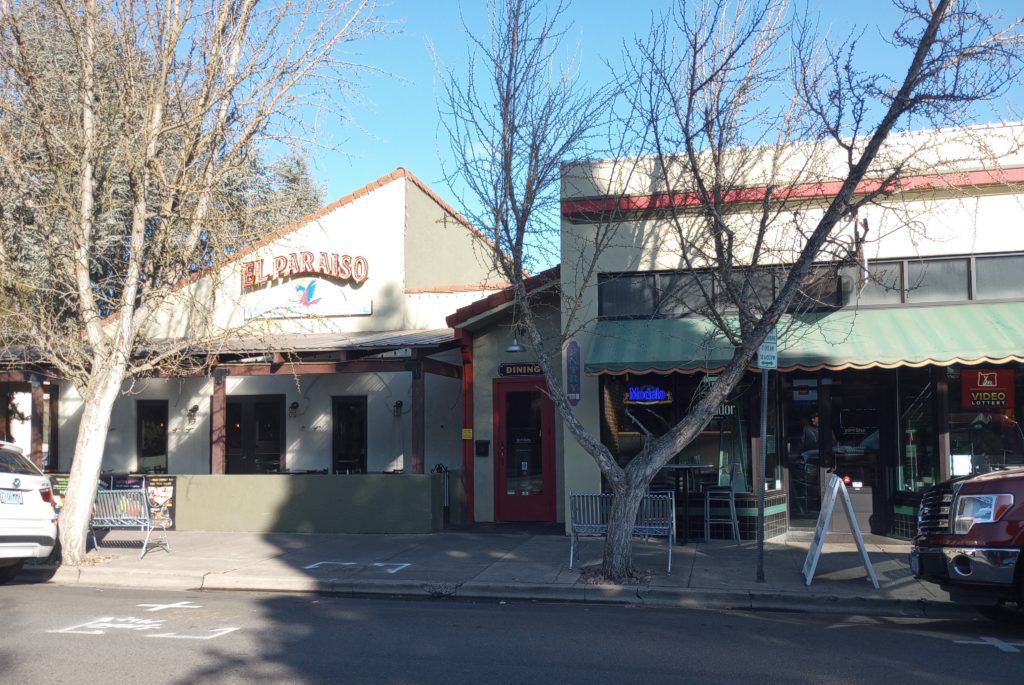 Paraiso means paradise in Spanish, and it is true, this restaurant can be a little bit of paradise for your day…or days.
For example, if it is Tuesday, you have taco Tuesday and get three tacos for $9. Add a beer or margarita, and "ahí está!" (whoop, there it is), a little bit of paradise in your day. They have other specials for each day, so don't think you have to limit the number of days you go there or what you order for yourself!
The extensive bar, both in size and selection is well known throughout the valley, but if you don't know about this place, now is the time to go find out why. Modelo Negra on tap! Mas cervezas por favor! Other beers, too, and of course, many, many types of margaritas. No one will go home dry unless you ate too many chips.
For my lunch I had the Camarones Mojo de Ajo – that is shrimp with mushrooms for the English-only folks. It was a nice combination of shrimp sautéed with onions, peppers, mushrooms, and garlic, which I wrapped in fresh tortillas with rice and beans – naturally. I had a choice of beans so I opted for pintos. If you were gluten free, you could eat this meal. I really liked this meal as I was full, but not stuffed. Maybe I wasn't stuffed because I didn't eat the whole basket of chips. I do have some restraint, but not much when it comes to Mexican food, beer, and chips!
My lunch partner had Arroz con Pollo, rice with chicken – sauteed chicken, green onions, garlic, mushrooms, and tomatoes on rice, also served with tortillas. He said his meal was delicious and he would order it again. It looked good to me and so did his margarita. If it wasn't lunch….
El Paraiso has all the regular Mexican foods, like tacos, enchiladas, fajitas, and tostadas, plus chicken, meat, and fish dishes. If you just want appetizers there are plenty to choose from like nachos, quesadillas, flautas, taquitos, and Queso Fundido. I am assuming Fundido means have fun in Spanish, but I am just guessing. You will have to be the judge of that!
There are also soups, taco salads, and desserts for either the light eaters or the not-so-light eaters depending on if you eat them with a meal or as the meal.
The atmosphere is great and when it is warm, the outside patio is a great choice. I met my second husband there! That is another story for another day.
It is easy to order food to go if that works better for you. Gift certificates are a great choice for your friends and co-workers. Remember to have El Paraiso cater your next get together. It's an affordable option to the same old sandwiches and deli plates.
Adios amigos!