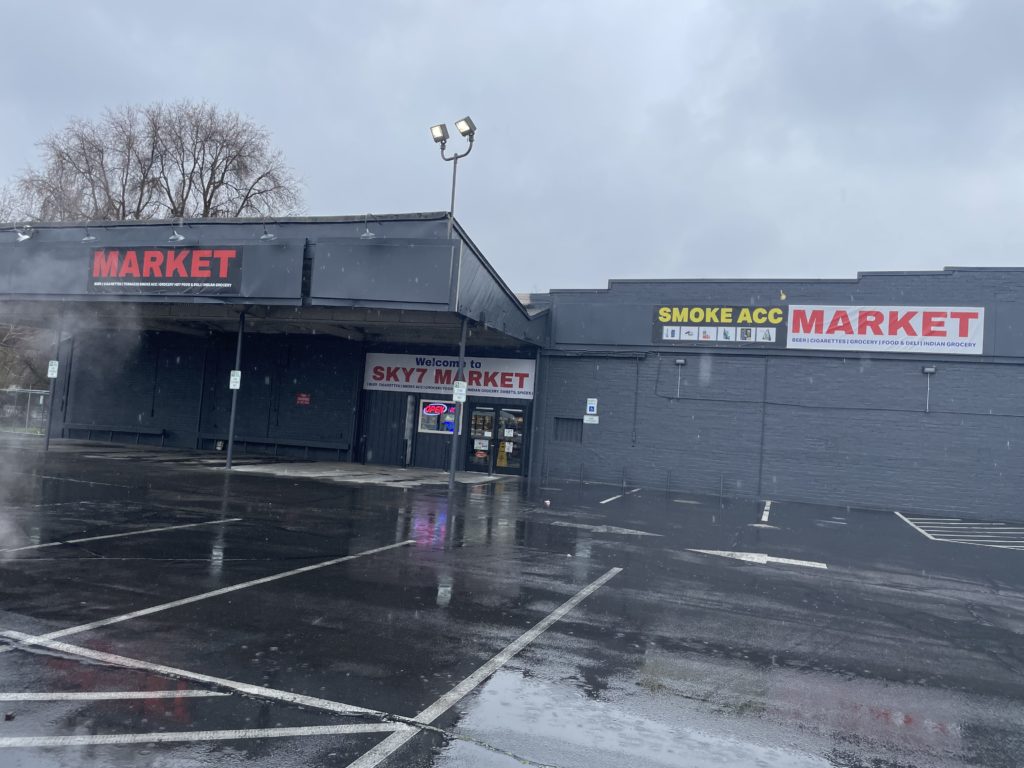 Been wanting a convenience store in Downtown Medford? We now have one! SKY7 MARKET opened on March 6, with the usual array of drinks, snacks, grocery items and toiletries – everything that your usual "minute market" has to offer – plus Indian groceries, spices, and frozen foods.
Balwinder, Bhupinder, and Kulwinder Singh own SKY7, along with multiple other stores in Southern Oregon, including two Smart Choice Markets on West Jackson and South Peach Streets.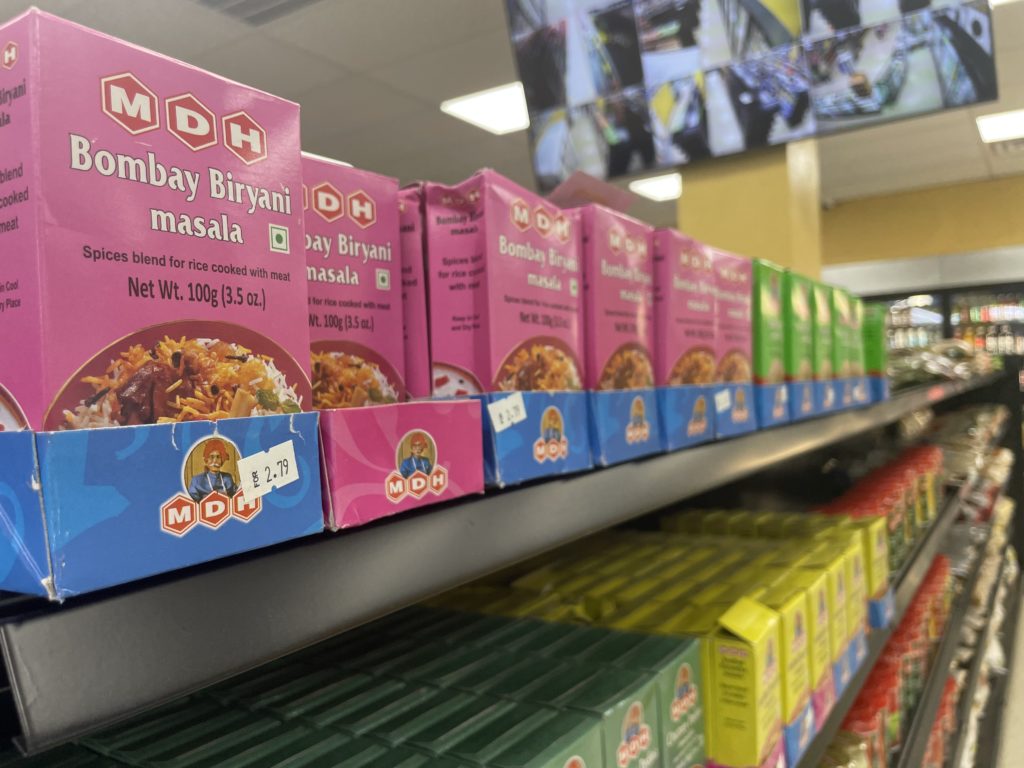 Two young employees, Nikki and Pera, explained that there are lots of people here who buy Indian spices and foods. They said a deli counter and ice cream will be coming soon.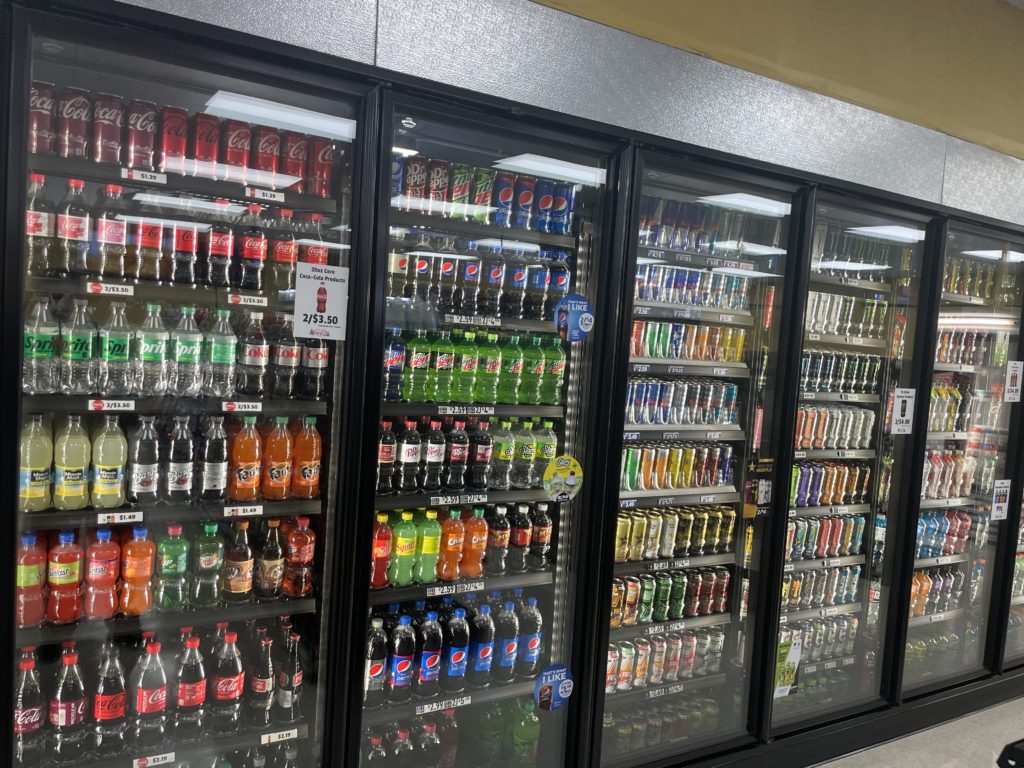 They think their location at 123 South Riverside (former Pawn Shop) with plenty of off-street parking is a good one. It is next to the college and close to other businesses – which will be of mutual benefit.
Hours are
Monday – Wednesday 7am – 11pm
Thursday – Saturday 7am – midnight
Sunday 8am – 10pm