URBAN GLOW BEAUTY + BOUTIQUE | 110 E 6th Street
Waiting for a shop with cute casual wear and athletic apparel to surface in Downtown Medford? It's almost here! – Urban Glow! Their Grand Opening will be March 10-11.
McKenna Dismukes is busy unpacking lovely modern clothing in sizes from XS – 2-3X.
"I want people to feed good when they come in here no matter what size they are," said McKenna.
McKenna is "a huge fan" of the new neutrals, and that trend is heavily reflected in the shop's gorgeous selection.
Boutique aside – the beauty part of Unban Glow features a skin care expert who does advanced esthetics, two people, including McKenna, doing lashes and brows, and soon will include a stylist who does bridal makeup and hair.
Services may be booked with McKenna Dismukes, Callie Simmons, Maresa Epperson or Whitney Danno through the Urban Glow website or by calling 541-621-1443.
Boutique hours are
Thursday & Friday 11:30am – 6pm
Saturday 11:30am – 4pm
DBG WESTERN FASHION | 126 E Main Street
Gabby Turcios always wanted to have her own business and be her own boss. She also likes rodeos and western clothing. Gabby opened DBG Western Fashion on February 18.
The shop features Western style clothing for women and also for men and children. In addition to clothing, DBG carries a large selection of Cowboy Fresh snapback hats.
Hours are 10am – 6pm, seven days a week.
DBG's phone number is 541-241-7460.
They can be found on Instagram, Facebook, and TikTok.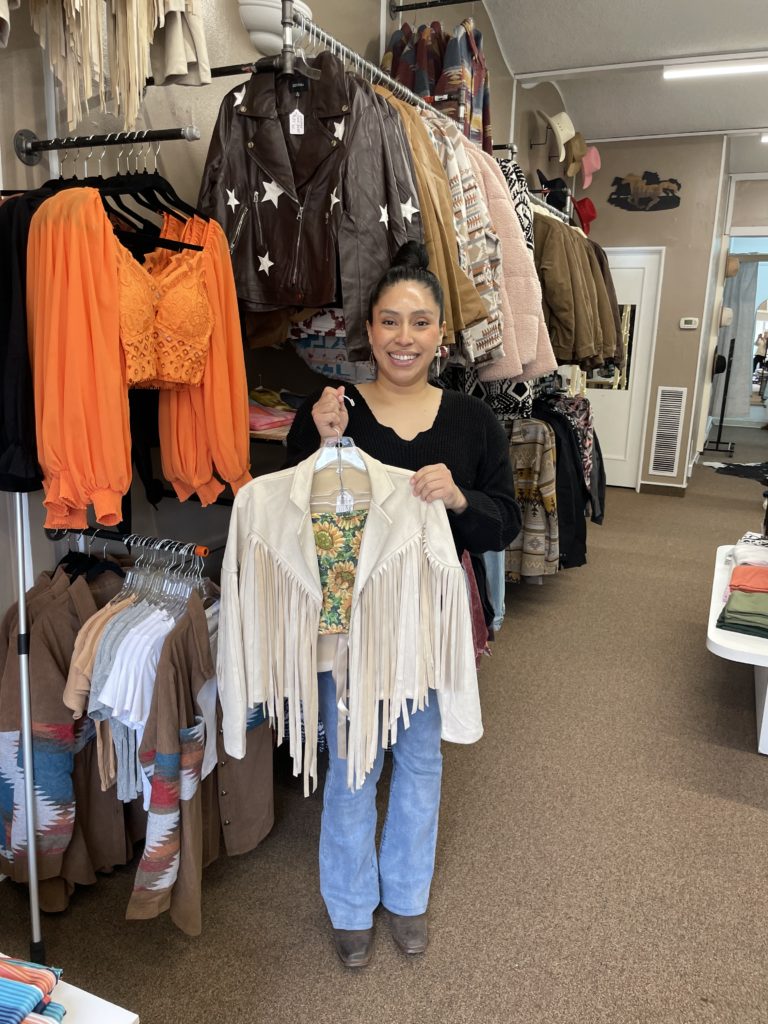 MILK & PEONIES LUXE PHOTOGRAPHY | 225 E Main Street, Suite 210
Taylor Marie got her start as a professional photographer two years ago doing milk bath photography.
Since then she has branched out to doing senior portraits, head shots for businesses, boudoir photography and weddings.
She has also done a lot of branding for businesses like Solid Ground Coffee + Tea, Dobra Tea in Ashland, Kids Unlimited, F-45 Fitness, One Peak and Rogue Valley Country Club.
Milk & Peonies is up a gorgeous flight of stairs and has a beautiful view out over E Main Street. "I like the historical building I am in. The high ceilings are great for photography. I love being in the heart of the town and love the other tenants in the building, especially Debra Thornton, my studio mate," said Taylor.
You can contact Taylor through her Milk & Peonies website, Instagram, Facebook, or by calling 1-949-482-5463.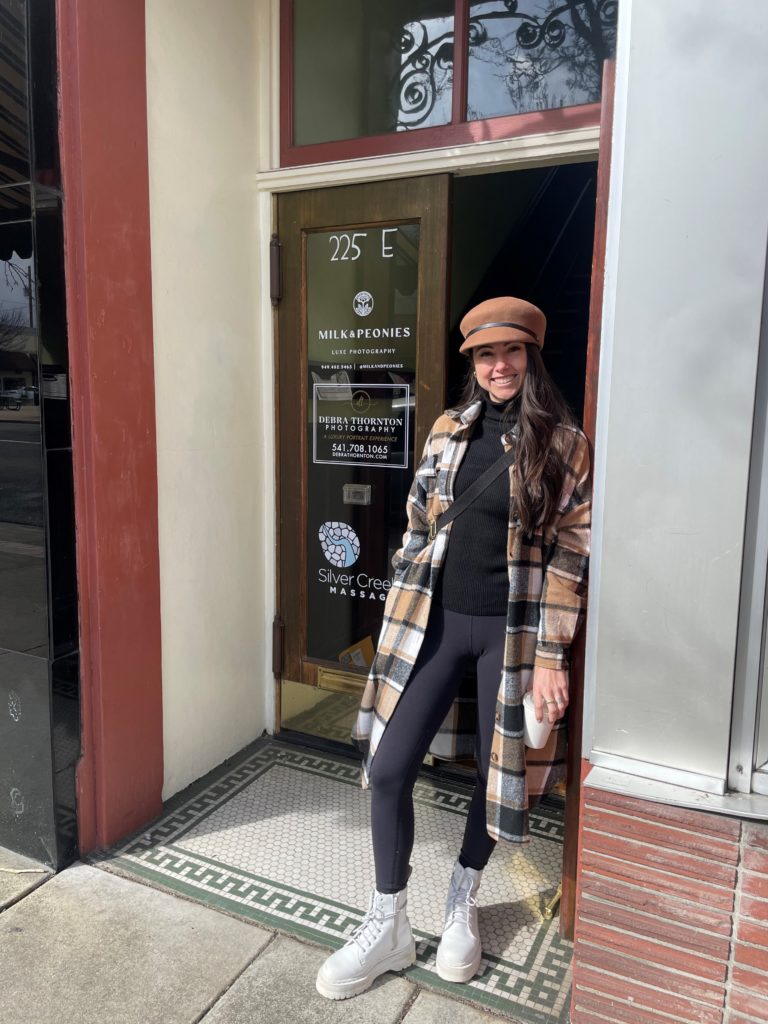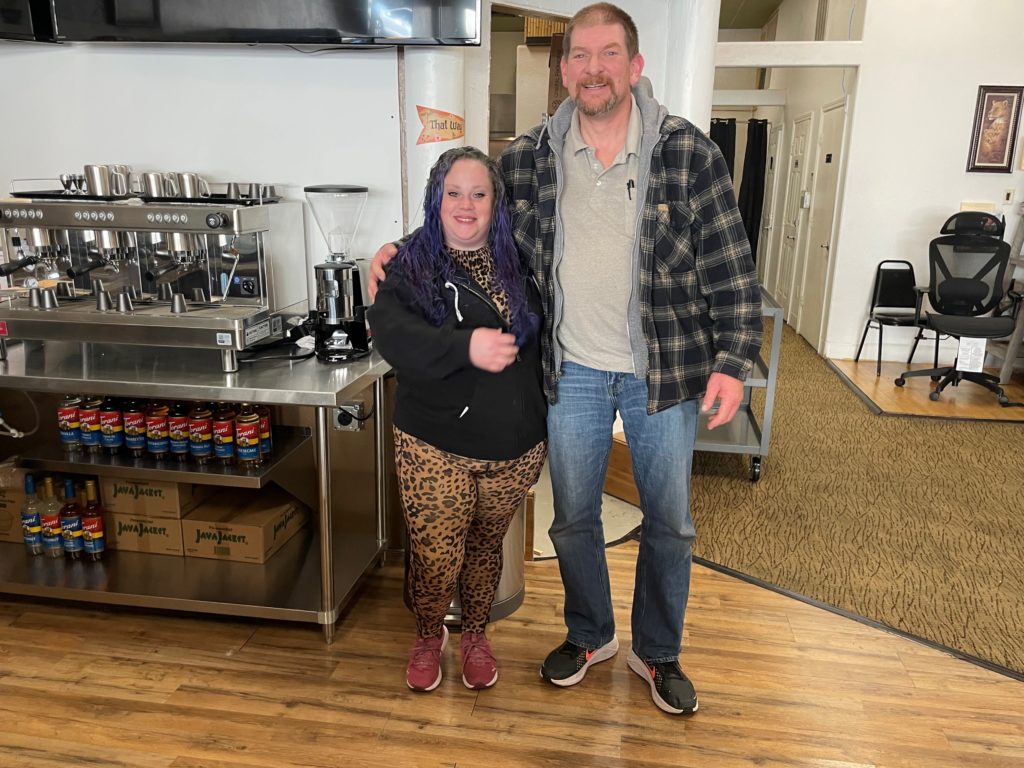 LIGHTLY ROASTED | 130 E Main St
Espressos, smoothies, Italian sodas, and energy drinks are among the offerings at downtown's newest coffee shop, Lightly Roasted. Sandwiches, soups, salads, and cookies for dessert, will make Lightly Roasted also a great place to grab lunch.
Kassie and Monty Brown are the proud owners of this new shop in the former Auntie Carol's location, scheduled to open by March 1.
Hours are 6am – 3pm, every day except Tuesday.
More information may be is available on Facebook or by calling 541-499-0743.
101 TATTOO | 101 S Grape Street
Michael Sistok has been an artist since childhood. He was working for a phone company when COVID struck, resulting in his hours and income being cut back. He went back to school in Grants Pass at Southern Oregon Tattoo Academy to pursue his artistic interests and become a certified tattoo artist.
Michael worked for a couple of other tattoo shops before pursuing his goal of controlling his own destiny and opening his own business in December 2022.
He and his wife Samantha, who is a nurse, put the shop together in the building adjacent to the Gypsy Blues Bar. Their goal was to create a nice vibe where everyone feels welcome in a comfortable, warm environment.
Hours are
Monday – Thursday, noon – 7pm
Friday and Saturday, 2 – 10pm
Sunday – by appointment only
Walk-ins are welcome!
Appointments can be made through Instagram or by calling 541-499-6650.