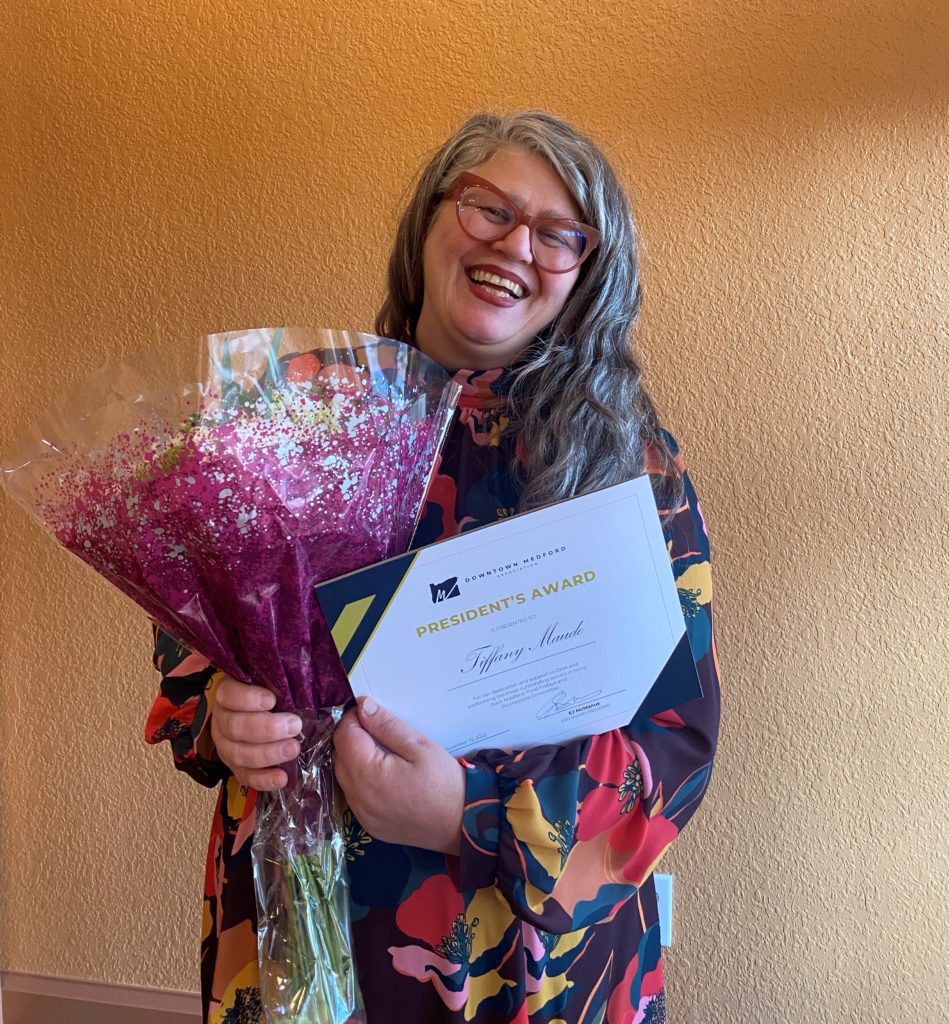 . . . and the President's Award for outstanding service to DMA during 2022 goes to Tiffany Maude!
We applaud Tiffany's dedication and support for DMA which extended to spearheading the return of "bigger-and-better-than-ever" Third Fridays and leading the Promotions Committee as they supported the Heart of the Rogue Festival and Bikes n Brews, and promoted increased presence of the MPD Livability Team and all other efforts to make Downtown Medford safe, clean, and vibrant – all while serving as Operations Manager of Jefferson Live! (Holly Theater and their restoration project).
"You are DMA, vibrant, and a special heart of Downtown," said DMA Board President, when presenting the award to Tiffany at our December General Meeting.