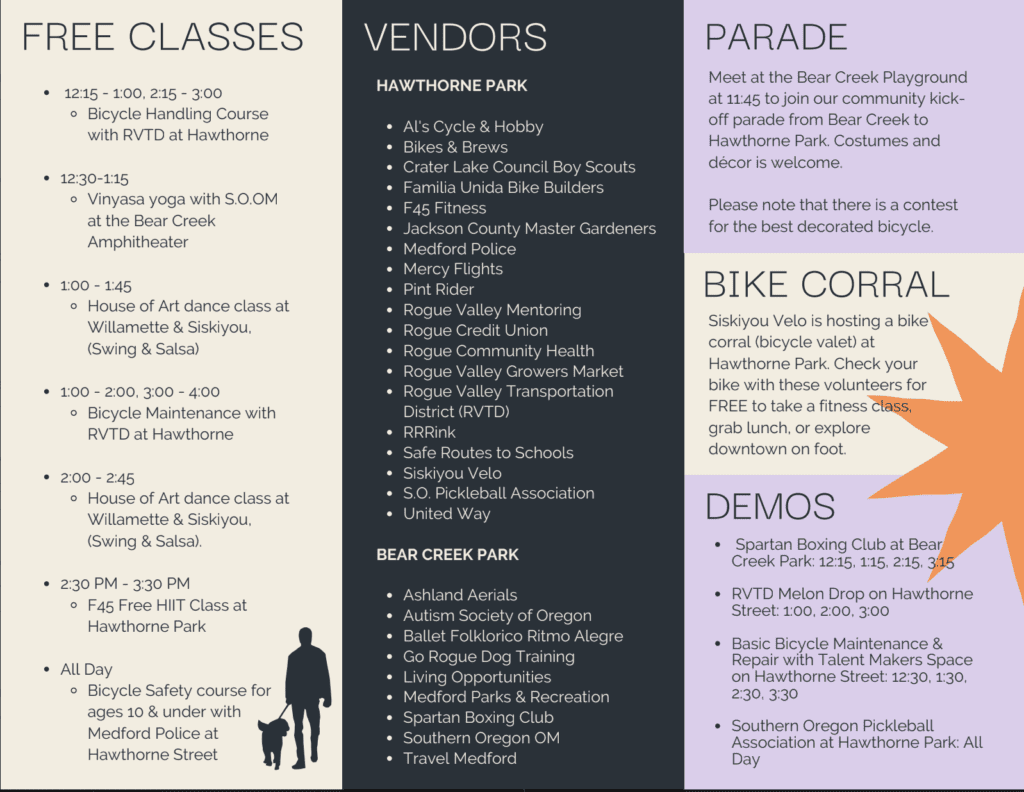 Above schedule subject to updates.
Want to help with this fantastic event?
Volunteers are needed for the following:
Event setup and cleanup – supporting vendors in setting up their booths or activities and letting them know where restroom, water, and trash/recycling facilities are located. 
Stationary wayfinding – helping to staff our wayfinding booth which will feature a water filling station, first aid kit, and general information about the event.
Rolling wayfinding – making our way along the route to help answer participant questions, promote different activities, supporting vendors on breaks, and chaperoning local traffic along the route as necessary.
Stage MC – announcing our performers, giving regular shout-outs to our sponsors, and helping to keep the show on time.
We have more information available on our site, including our sponsorships and our volunteer application: https://medfordopenstreets.org/