There's a new place to grab a quick and delicious lunch – Luncheonette in the Woolworth Building! This take-away lunch spot opened recently in the space formerly occupied by Spoons.
"The Woolworth Building always intrigued me because of its retro vibes and I felt it was 'destiny' for me to name my place "Luncheonette" because that was the name of a diner that was in the building in the 40s," said Alicia Dawn, who along with her partner Andrew Cornell, is serving up a take-away menu of gourmet sandwiches, salad, juice and coffee drinks, and desserts. (See photo of menu.)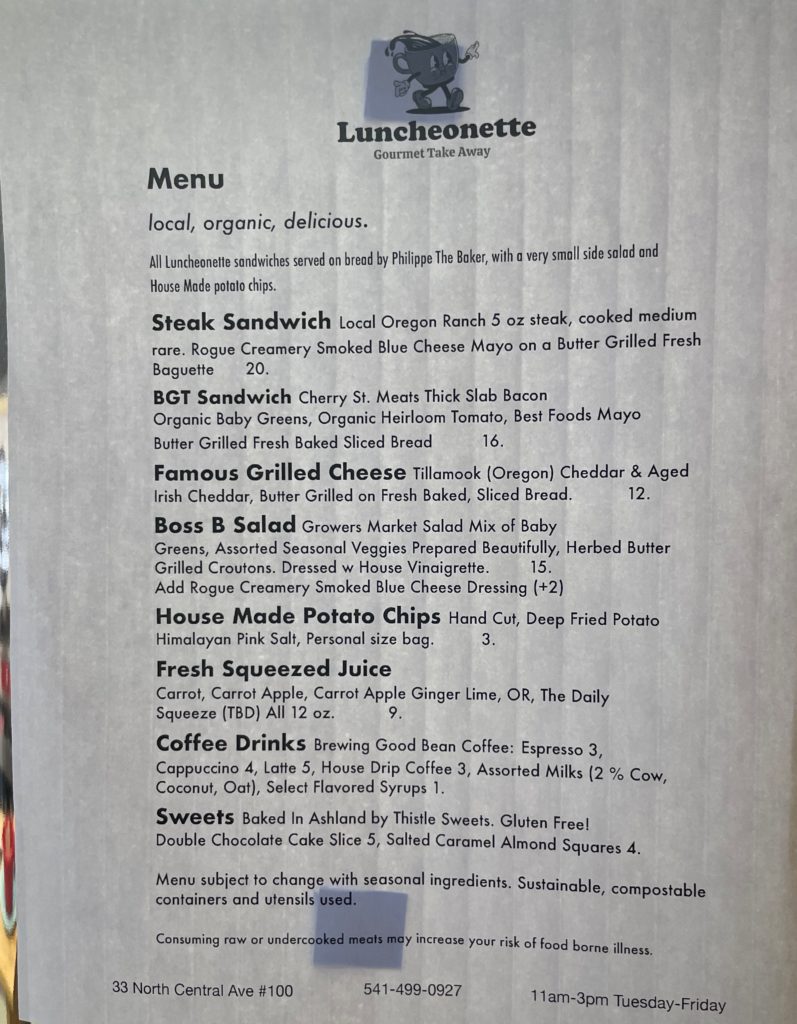 Alicia grew up in the Rogue Valley. She worked as a chef in the Bay Area and had a catering business in Oakland CA. She returned to the Rogue Valley and worked for Blue Marble National Geographic Toys in Ashland for six years. She recently thought it was time to get back into "making conscious comfort food made with love" just when the spot in the Woolworth Building became available.
Stop by 33 North Central to grab lunch or call 1 404-951-9005. Hours are Tuesday – Friday, 11am – 3pm.