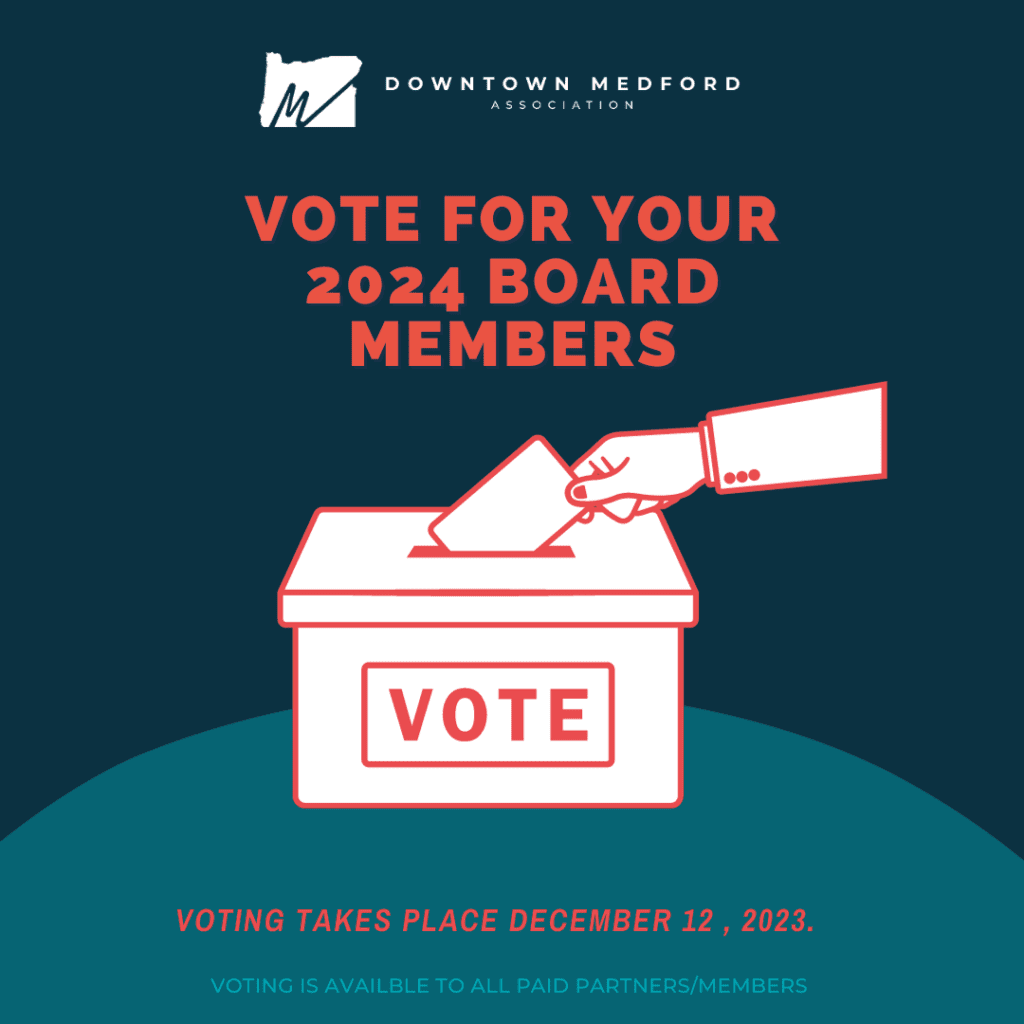 Don't miss out on the opportunity to make your voice heard! Voting for new board members at Downtown Medford Association's Annual Meeting will take place on December 12. Join us at 8am for the Annual Meeting, followed by the DMA Power Hour.
Our Board of Directors is a team of dedicated individuals from diverse backgrounds, all united by their passion for revitalizing Downtown Medford and creating a thriving community. Each board member brings a unique perspective and problem-solving approach.
In preparation for 2024, we are seeking two new board members who are ready to contribute their problem-solving skills, share their wisdom, and work hard to support our fundraising efforts and advocate for our community's needs.
The nominees have been carefully reviewed by the current Nomination Committee, comprising the outgoing Board members and the President. Highly qualified individuals have been selected and will be on the ballot for full partnership voting at the Annual Meeting on December 12.
Please note that voting rights are exclusively available to our active paid partners. If you need to confirm your partnership status or wish to renew, please contact us at [email protected].
To conveniently pay or renew your partnership, visit our Partner page.
Don't miss the chance to shape the future of downtown Medford. Join us virtually on December 12 and vote for a prosperous and sustainable community.