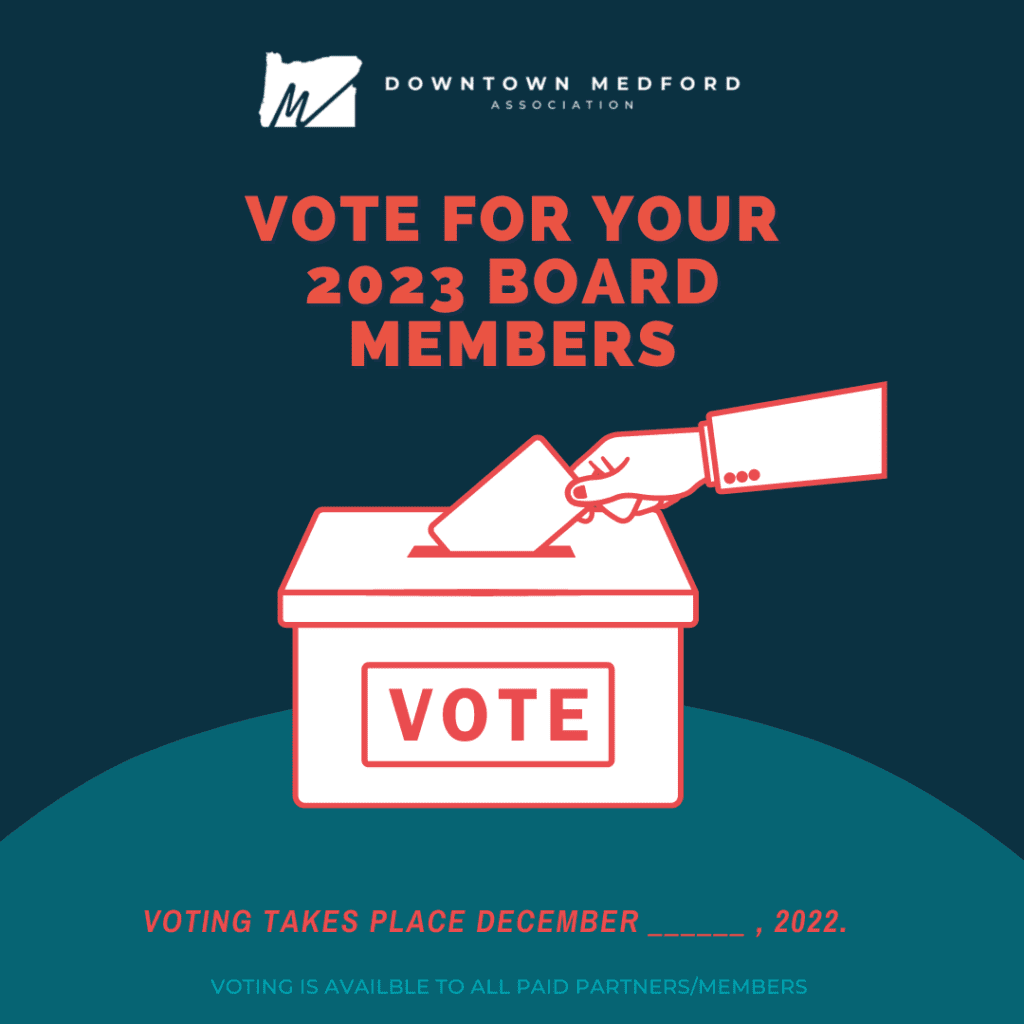 Voting takes place on December 13 at our Annual Meeting! Our Annual Meeting will be held at 8am, with the regular DMA General Meeting to follow.
Downtown Medford Association's Board of Directors is a group with diverse backgrounds and skillsets, all of whom are passionate about downtown Medford's revitalization efforts and creating a prosperous and sustainable community – a vibrant and safe place for education, business, dining, culture, and entertainment.
Each member of our Board is passionate about our cause and brings a different approach to problem solving. In planning for 2023, we seek to fill six board seats with partners who are ready to deploy their problem-solving abilities, share their wisdom and skillsets, and work hard to support our fundraising efforts, and advocate for our community.
Nominees have been reviewed by the current Nomination Committee, which consists of the outgoing Board members and the President. Six very qualified nominees have been placed on the ballot for full membership voting on December 13 at our Annual Meeting.
Voting rights are only available to our active paid partners/members. If you need to confirm your partnership/membership, please contact us at [email protected] to ensure that you are on the list. To pay or renew your partnership/membership, please visit our website https://downtownmedford.org/contribute/partner/.  
Be sure your voice is heard and help elect DMA's Board wisely!