By Contributing Writer Richard Barney,
Chair of the Bikes n Brews Steering Committee and DMA Board Member
A Hundred and Thirty-Nine folks from Oregon and California joined the fun for the First Annual Downtown Medford Association Bikes n Brews Fundraiser! The majority of the riders took part in the 4.5-mile Root Beer Cruiser and/or the 20-mile Pilsner Ride (sponsored by Coldwell Banker Pro West), which represented more than half of the field.
Produced in association with Travel Medford's "Heart of the Rogue Festival," Bikes n Brews has received excellent community support from sponsors who have "hung-in-there" through three postponements due to COVID. A special thank you goes out to BnB Title Sponsor, Valley Immediate Care, and Platinum Sponsor, Northwest Community Credit Union, for their continued sponsorship. Many of the riders took advantage of the Siskiyou Velo Club Bike Corral, in memory of Medford cyclist Marty Hammond, to check out the Heart of the Rogue Festival.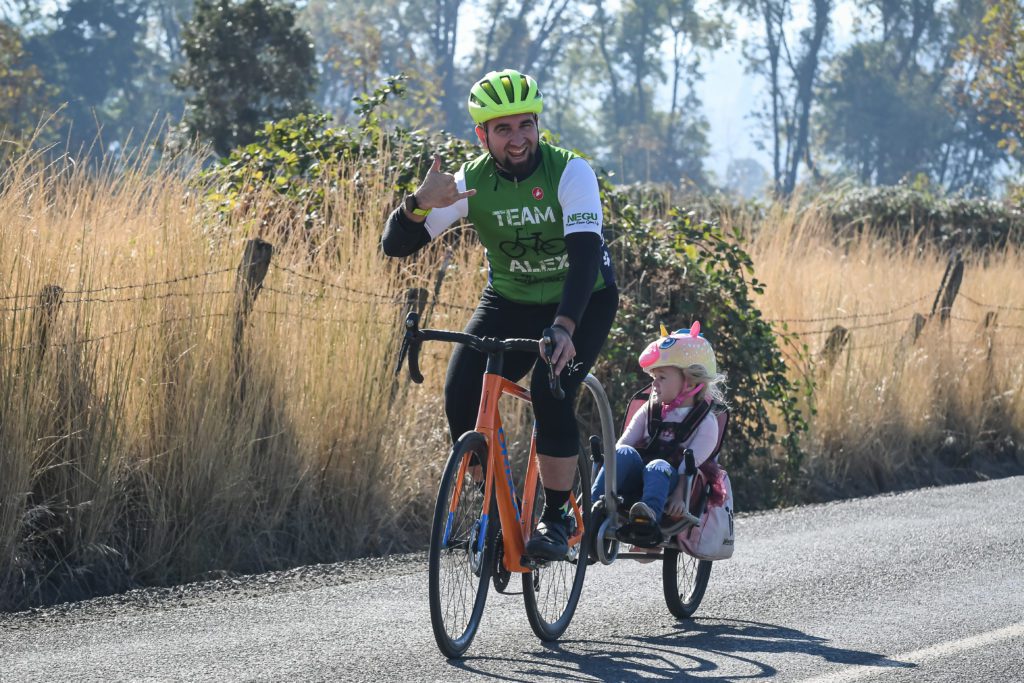 A Ride for Everyone!
The weather was great and with around a hundred volunteers to help, the riders started and finished in the Coldwell Banker Pro West Real Estate parking lot near the corner of Main and Bartlett in Downtown Medford. In addition to the riders having at least one rest stop stocked with goodies and staffed with our non-profit partner volunteers, there was a hot meal at the end for the 62-mile Stout Riders (sponsored by Travel Medford). There were also cold sandwiches, water, and root beer available for those who rode the 33-mile Amber Ride (sponsored by Ed's Point S Tires) and the 47-mile IPA Ride (sponsored by Southern Oregon Subaru). And of course, for those over 21 there was a beer garden, which many of the riders enjoyed…along with music!!!
For Safety's Sake:
Fortunately, there were no reports of injuries to any of the riders or any major equipment failures. Just in case there was a mechanic from Al's Cycle on course, a SAG vehicle and the Eagle Riders MC Club keeping a lookout for problems.
Raffle Tickets? There were 18 happy winners of the 2022 BnB raffle with the two Grand Prize winners having participated in the rides as well!!! Don Dooley won Grand Prize #1, with Anne Hockert taking home Grand Prize #2.
Ride for a Cause:
All proceeds for this event are shared with local non-profit organizations. Family Nurturing Centers staffed the Willow Springs School House rest stop, Compass House staffed the one on Agate Road, ROC Recovery Center was at Railroad Park, Family Solutions staffed Hwy. 234/Table Rock Rd, with the Downtown Medford Association at the Gold Hill rest stop right on the mighty Rogue River. These non-profit partners will receive a portion of the net funds. At this point, the net proceeds look to be over $10,500.
A Big Thanks to all of our BnB sponsors, non-profit partners, and riders who made this 1st Annual Event a success!
Look for an even better riding experience in 2023 – Mark Your Calendar for Sat. Oct. 14th.