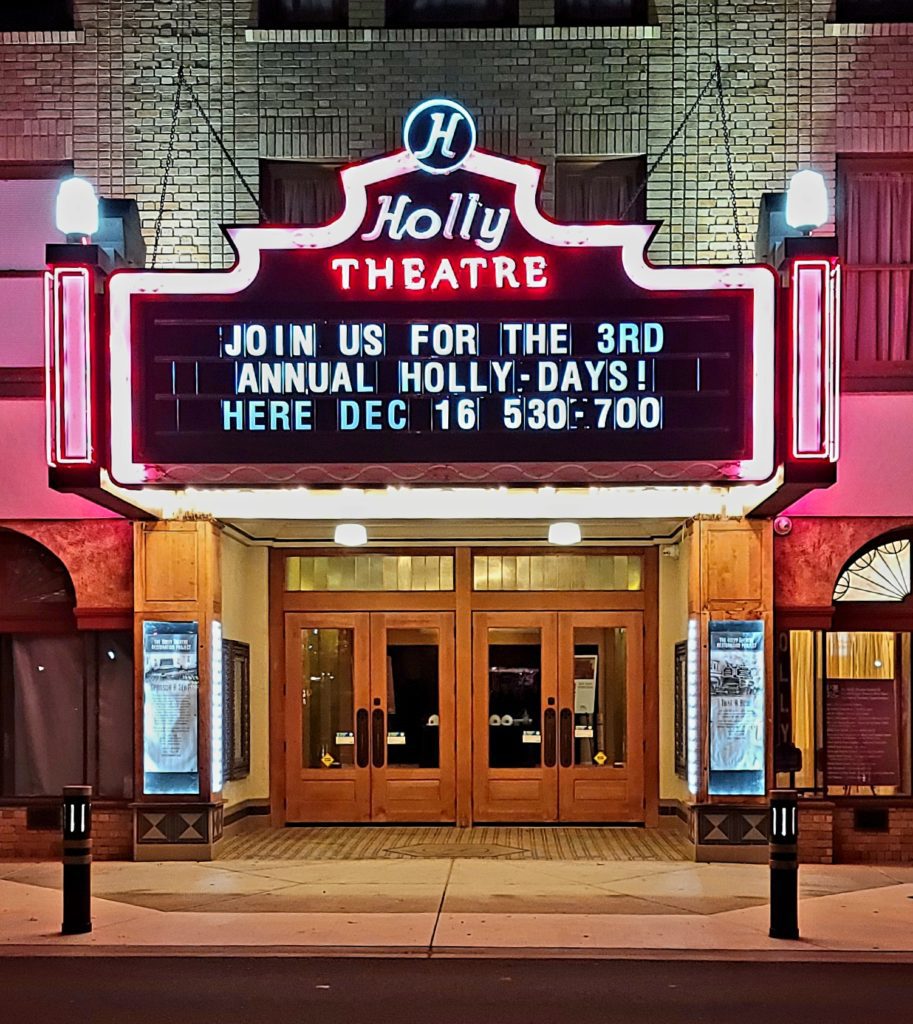 The Holly-Days event will be front and center for December Third Friday
The Third Annual Holly-Days event is approaching! Everyone here at the Holly Theatre is excited for our annual, live holiday performance to ring in the season and celebrate our gratitude for this community. Join us on Friday, December 16th, from 5:30-7:00 p.m., in your favorite scarves, hats, and mittens! The Holly Theatre is pleased to present members of the North Medford High School band as they perform a variety of favorite holiday carols. A special, holiday-themed performance by Rogue Voices will follow, all under the warm glow of the West Family Marquee. Mellelo Coffee Roasters will also be on-site, offering free cocoa and hot cider! Cookies and candy canes for everyone! The show promises to be amazing – you don't want to miss it!!
This jolly, Holly Theatre event is a gift from the Holly Restoration Project to our community, in the spirit of the giving season. Our special celebration coincides with the Downtown Medford Association's Third Friday event, providing a wonderful opportunity to visit merchants in the downtown Medford area. Shopping locally is a great way to find unique gifts for your loved ones while supporting local business owners and their families. We have a wonderful community of business owners, artisans, restaurants, and more, all right here in downtown Medford!
SAVE THE DATE!! The Holly Theatre – Friday, December 16th, 5:30-7:00 p.m.
We'll see YOU there!
By Linda O'Connor- Holly Volunteer
---
Our Downtown Art Galleries will be open:
Art du Jour Gallery welcomes more new artists who have joined their co-operative for the Christmas season. They have expanded their wall space two doors east with their neighbors at Solid Ground Coffee + Tea. In December and January The Art Vault features the artwork of Karl Brake, a full-time faculty member in the Visual Arts and Design Department at Rogue Community College in Grants Pass. For Third Friday, guitarist Rod Petrone will be in the gallery to perform some holiday classics.
Rogue Gallery and Art Center</strong> continues to show work by member artists in the exhibit "Signs and Symbols" on display through December.
Central Art Gallery will have its annual December staff show on display in their gallery.
Some photos from November Third Friday . . .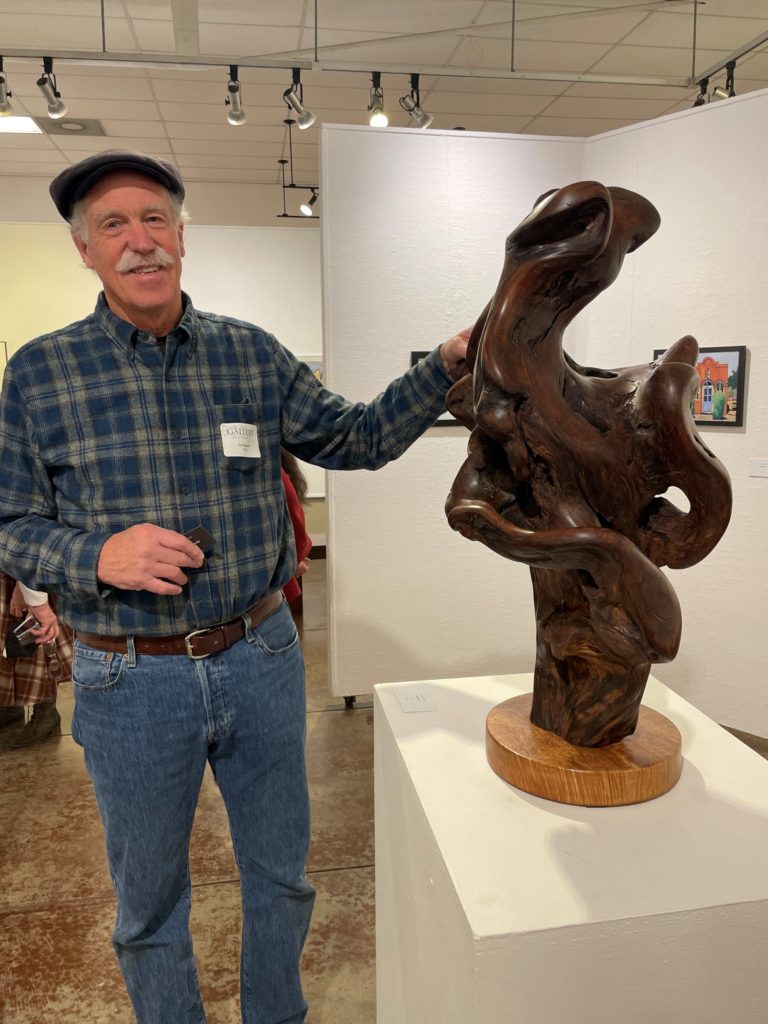 Many businesses and, of course, Downtown's fabulous restaurants and bars will be open. Buskers will be performing at some locations. Check out the beautiful displays of Christmas merchandise and enjoy the great food and beverages Downtown has to offer!
Look for these beautiful Christmas windows and displays in Downtown Medford: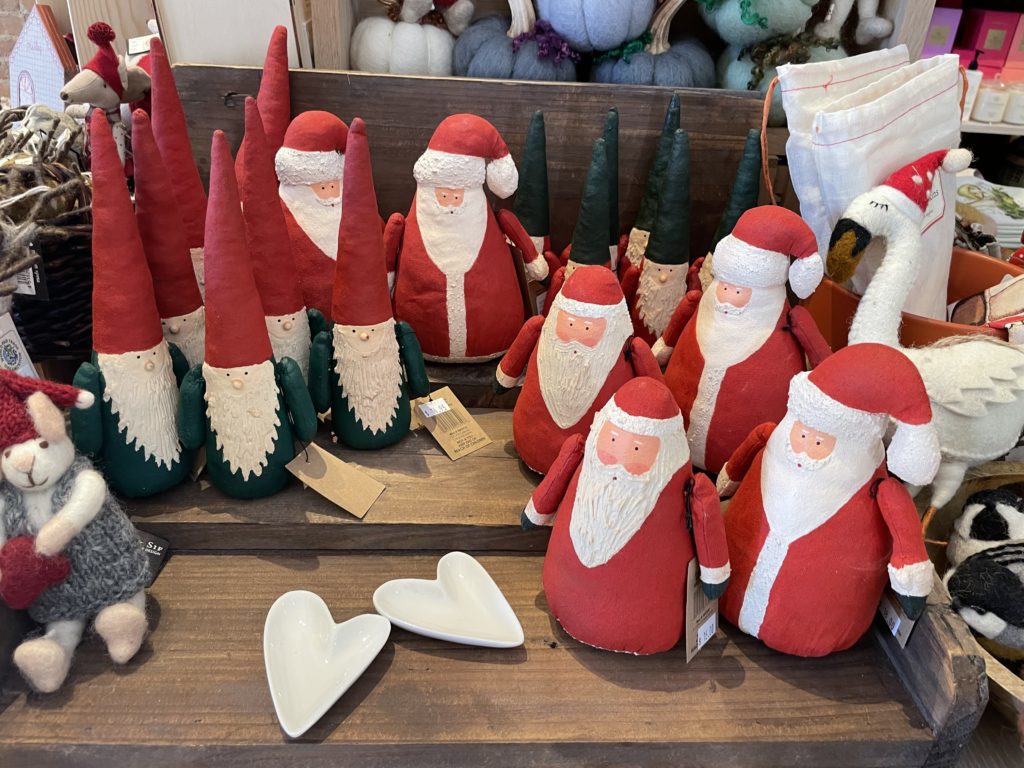 You can find Decembers full Third Friday line up here.