Join Us in Spreading Joy and Making a Difference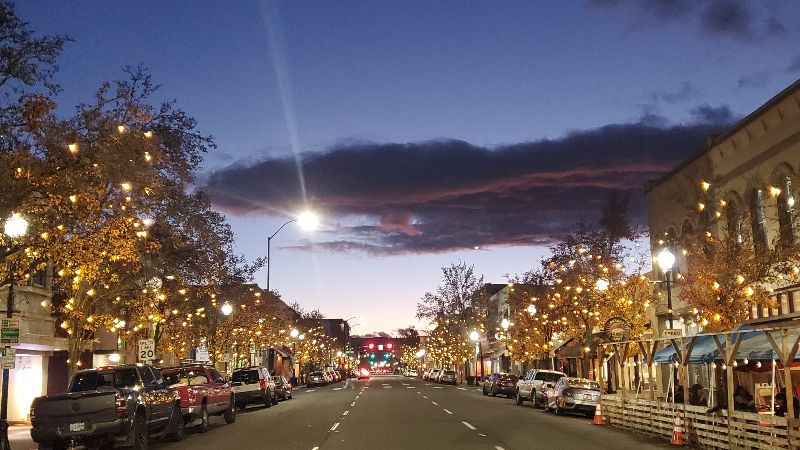 What a difference some twinkles on a branch can make. We hear year after year how community-funded Holiday Lights transform our downtown into a magical wonderland that captures hearts of all who visit, mid-November through the end of February.

Imagine walking down Main Street, with the soft glow of twinkling lights illuminating the way. The tree lighting canopy will again stretch from the Bear Creek Bridge to Fir Street, creating a breathtaking spectacle that will leave everyone in awe.

To bring this vision to life, we have partnered with Mary + Brite's Christmas Lights, a professional lighting firm. Their expertise ensures that every light is perfectly placed, creating a stunning display that will catch the gaze of locals and visitors alike.

This is more than stringing neat lights. It is about spreading joy. As the lights shine brightly, they serve as a reminder to us all that together, we can be a beacon of hope and kindness in the world. Join us in this festive endeavor. Whether you are a business owner, building owner, or resident, your support will help make our downtown shine brighter than ever before. This November, we are creating a Downtown that embodies the true spirit of the holiday season.