By Contributing Writer Krista Walker, Principal Broker ReMax Platinum Real Estate
Do you love outdoor dining? Unique and tasty food? Then you should go to the Downtown Market in… Downtown Medford, of course. The establishment has a cozy and eclectically decorated interior dining area and bar for year-round dining pleasure, but now is the time to take advantage of the lovely patio, too.  Musicians play on some weekends.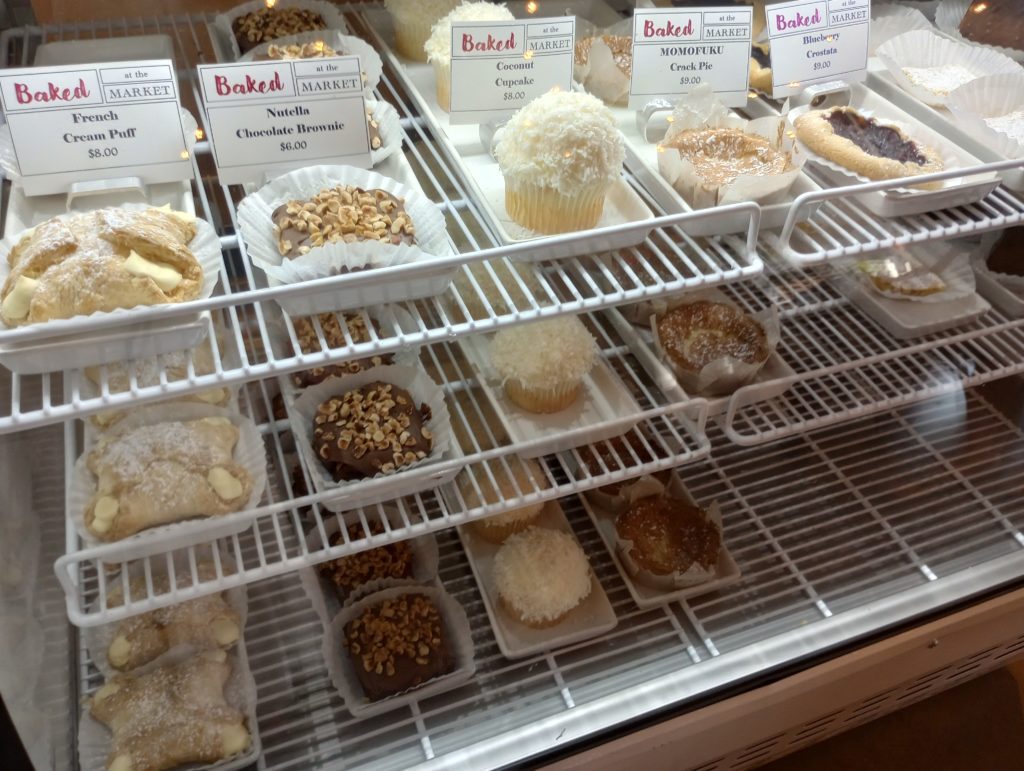 Life is short so eat dessert first. Full confession. My first experience many years ago was a delicious lunch followed by their French pastry.  Since then, I have had an addiction to that pastry.  I have never found one as good anywhere, including France.  They also have several other tasty desserts for dining in or taking out. Thank god, my husband is gluten free so I can indulge in it all by myself.
Enough about desserts, the main menu is really the reason to go.  The owners have some set items they always have, but they also regularly change up the main entrees.  There were two pasta dishes that night. I chose the Ravioli Trapanese. It was a delicious sauce blend of tomato pesto, toasted almonds, fresh basil, parmesan cheese, with garlic toast alongside to absorb the extra sauce.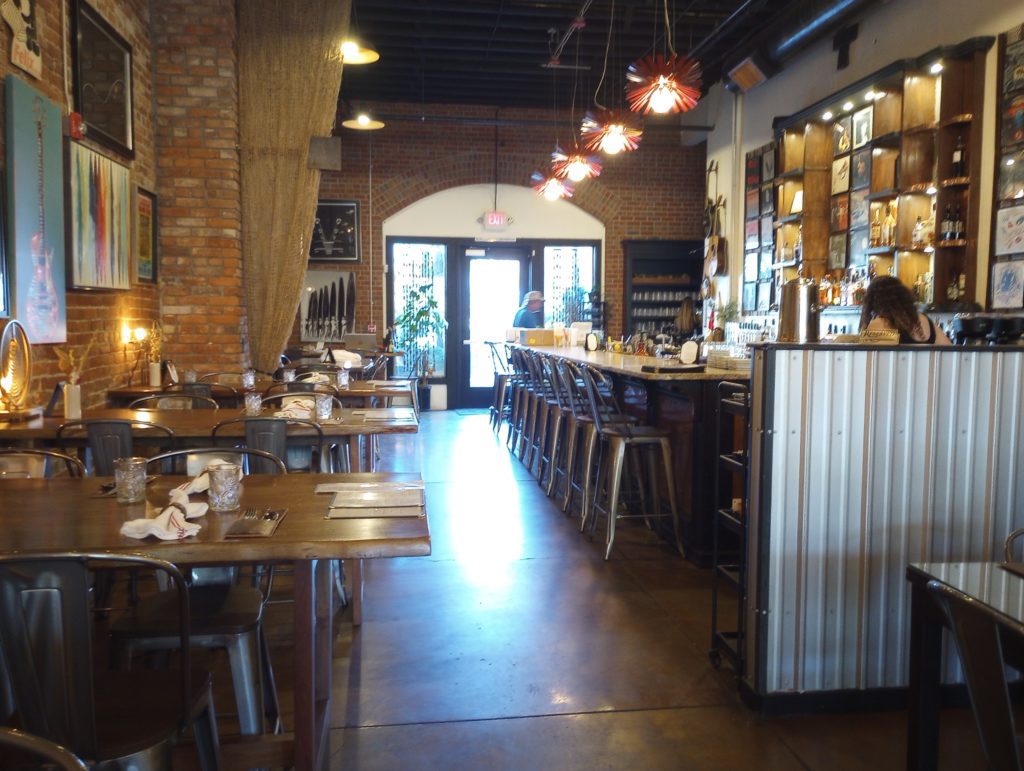 There were two meat dishes and Richard had the Lemon Chicken which was garlic & parmesan crusted with lemon garlic butter. The meat was a good combo of crunch and moistness. It was served with roasted carrots, marinated tomatoes, fresh mozzarella, and toast. Entrees are reasonably priced for the quality of food. Nothing is boring.
They have salads, appetizers, flatbread, and enough choices to make everyone happy.   They are well known for their grilled avocado salad. It has a 6-minute egg on top plus bacon and parmesan.  If you just want a burger, try their bourbon-glazed burger that has everything sinful on top of it.  I will let you discover what the list is on your own – www.downtownmarketco.com.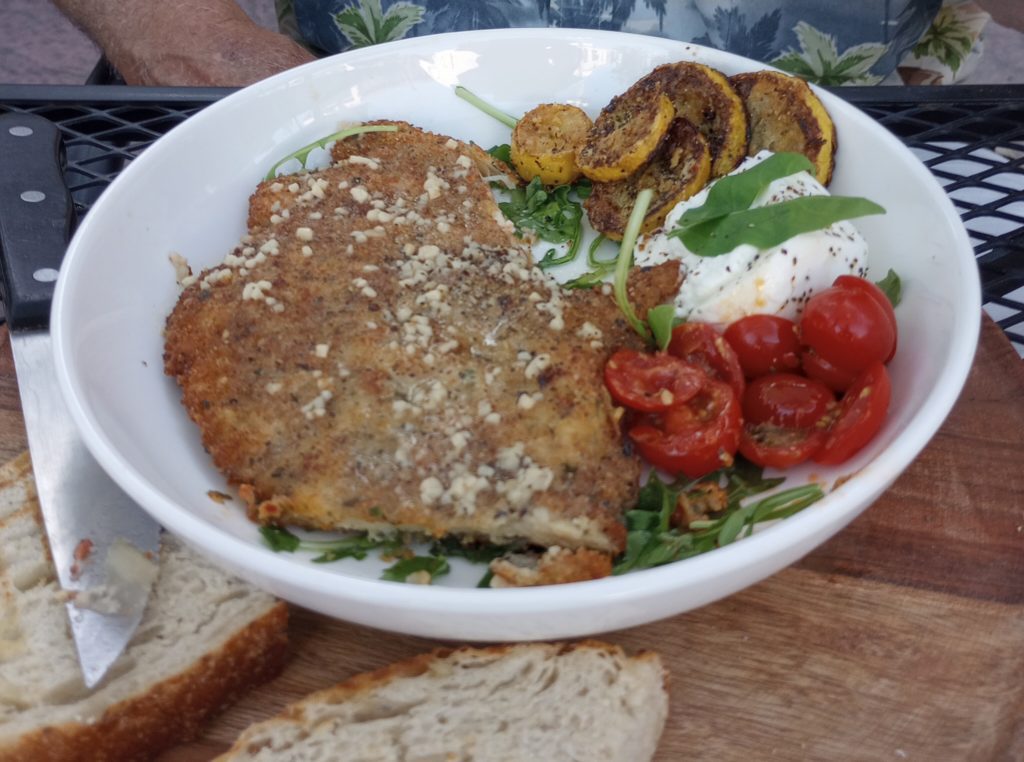 They have an extensive bar menu and there are some house specialty drinks. The bar is long and a part of the dining room so if I wanted to dine by myself, I wouldn't feel awkward eating at the bar.
Downtown Market is located at 123 West Main Street and serves dinner Wednesday through Friday and brunch on Saturday and Sunday.
Enjoy!