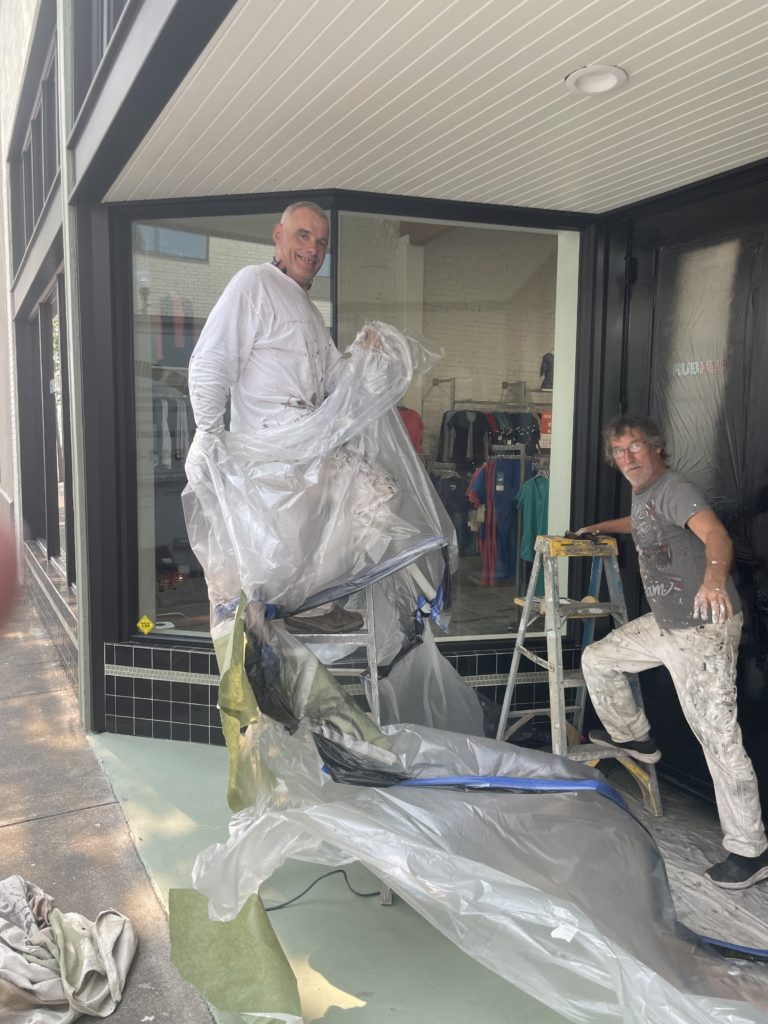 Check out the new paint job at 20 South Fir Street – the home of Scrub Hub. Their beautiful cared-for building and their enthusiasm for Downtown Medford are two of the reasons we have chosen Scub Hub to be our Featured Partner for September.
Scub Hub has been supplying the Rogue Valley with a variety of uniforms and shoes for the medical and restaurant industries since 2008. They also offer a selection of medical accessories and embroidery services to add any business logo to your uniform and welcome group orders for large clients.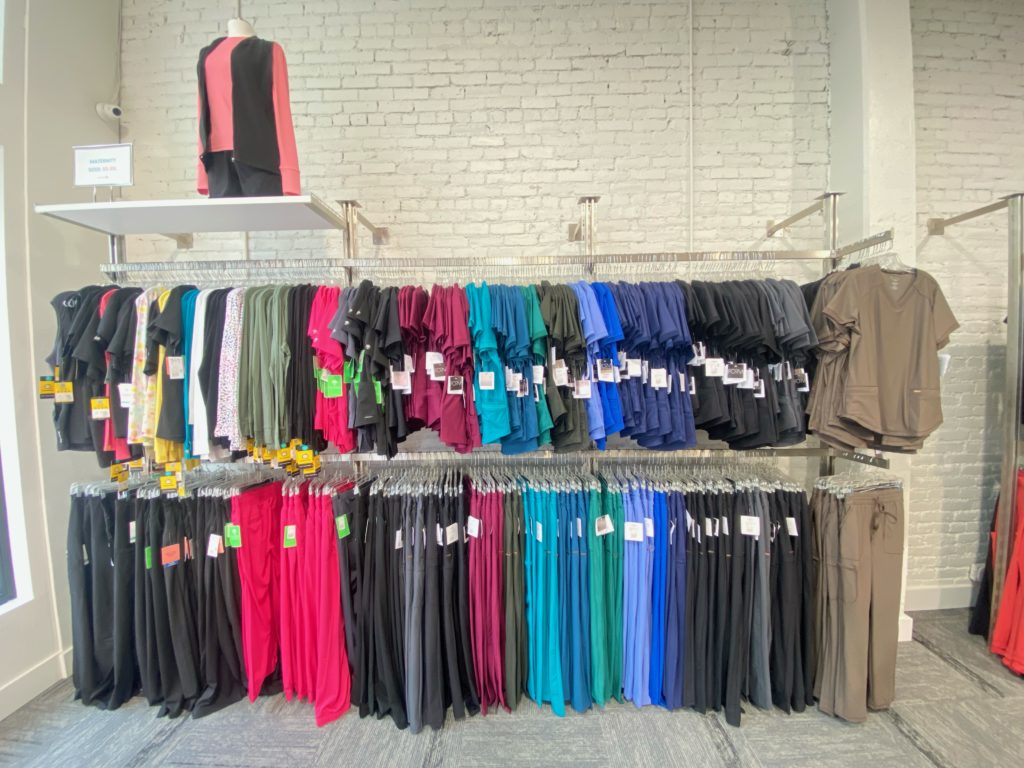 Scrub Hub serves all of Southern Oregon and is the biggest supplier of uniforms between Eugene and Redding. Scrub Hub is owned by Maisie Vanderhoof. She and her husband bought the building at 20 South Fir in 2021, after renting space around the corner on West Main Street.
"I love being in the center of the Rogue Valley and the shopping destination of Southen Oregon and Northern California. Downtown's charm and vibrancy make it an ideal location for our business. I am regularly encouraging businesses to join in the Downtown adventure," said Maisie.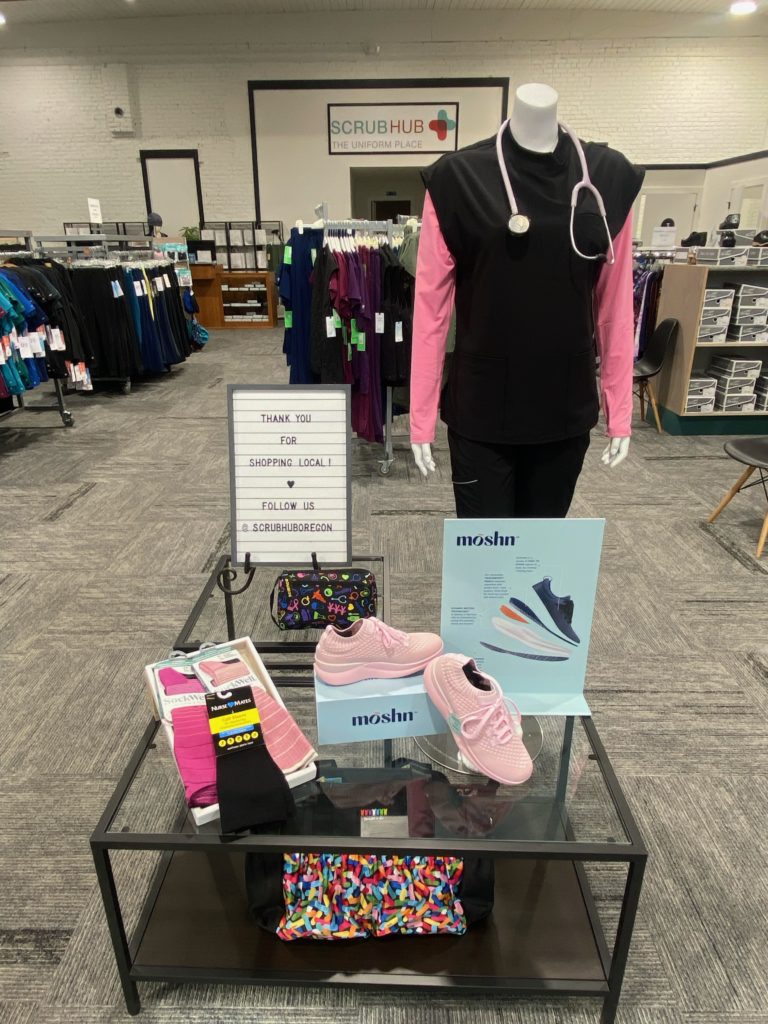 When asked about the efforts by DMA to improve Downtown, Maisie said, "The most impactful improvements are offering monthly meetings with informative guests, downtown merchant mixers and active social media content. Of course, hosting events that draw people to downtown is awesome! We love to see hustle and bustle in the area!
"As for the future, I'd love to see empty storefronts fill up with more local businesses! I'd love for our community members to come play an active role in keeping our downtown community vibrant and vital!" said Maisie.