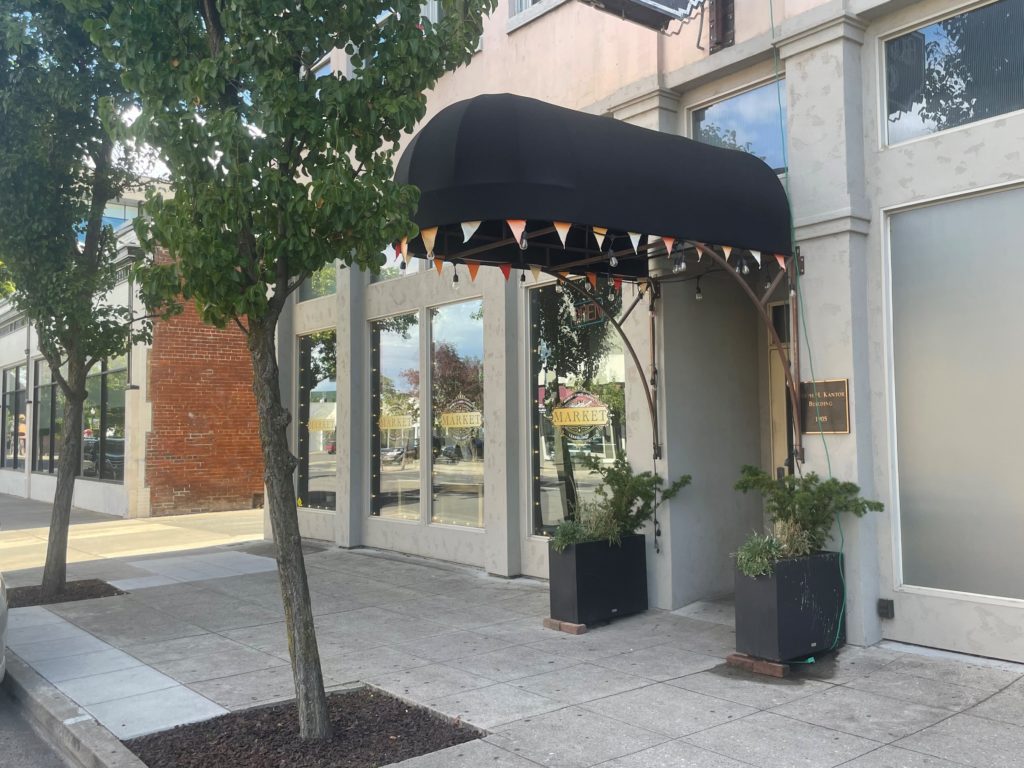 On October 19, Downtown Market began serving dinner Wednesday through Friday evenings, after ending lunch service on September 30.
"We look forward to you all enjoying this new chapter of the Market – Family Style Dinner from the Obatzo Kitchen," said Nora La Brocca, who originally created Downtown Market with husband Brian Witter years ago on East Main Street. The dinner menu features sharing plates with three mains, pastas, soups, salads, appetizers, sides, desserts, and weekly specials. Most dishes are designed for two people and are suitable for sharing and are "what Brian and I would want to eat," said Nora. A nice wine list to choose from is available, along with your favorite cocktails.
Dinner is served from 5:30 to 9:00 pm, Wednesday through Friday, and reservations are highly recommended.
On Friday evenings the Vinyl Room upstairs is the place to be from 8 – 11 pm. Brian plays recorded music and cocktails and board games are available. The Vinyl Room is also available to reserve for private events.
Downtown Market is one of the best places to go for brunch, and their fabulous brunch service continues on Saturdays and Sundays from 9am – 2pm.
Downtown Market is located at 123 West Main Street. Their phone number is 541-973-2233.
Check out their website at downtownmarketco.com and find them on Facebook and Instagram.